Construction Quality Management Plans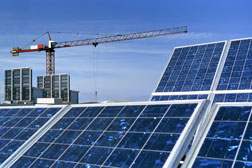 An effective quality management plan doesn't create extra work for your field personnel. Instead, it should incorporate quality best practices into your normal day-to-day construction activities.
We've developed a set of submittal-ready construction quality management plan templates that will show your understanding quality management — But, won't promise more than you want to deliver.
CQM plans are available for general contractors, specialty contractors, and professional services companies.
Based on ISO 9001 Standards
Your construction quality assurance program will be based on ISO 9001:2008 standards and come in one of (2) versions: Project-specific Comprehensive or Project-specific ISO 10005 compliant.
Features & Benefits
Receive expert advice and support (30 min. phone/web review included)
Comply with your specific industry, government agency, or ISO 9001 requirements
Have a personalized, easy-to-edit, reusable plan in MS Word format
100% Satisfaction Money-Back Guarantee
100% Submittal Acceptance Guarantee
We'll review your quality control program specs and guarantee that your quality management plan will meet your quality requirements. If not, we will quickly make a response to your client's requests at no extra cost to you. See our Submittal Acceptance Guarantee for more information.
If you have very complex or non-standard requirements, we may suggest a custom plan. Although this is rare, we do offer customization services to add additional writing or customize your plan when needed. See Pricing and Plans for more information.
Personalized, Easy-to-Edit and Re-usable
Your template will be personalized with your company name, logo, and project info. See Template Personalization for more information.
You'll receive your quality management plan template as an e-mail attachment in MS Word format, so that you can easily make change and add or remove pages if you would like. We'll send you directions on the best way to make changes and finalize your submittal.
And, we include a 30 minute web/phone support session and unlimited e-mail support in case you need additional help.
Industry and Trade-Specific Information
A trade-specific info package is also included with your construction quality assurance program. Each information pack includes a collection of inspection forms with checkpoints as well as inspection and testing, applicable code, and personnel qualifications info.
Trade-specific information is available for 16 MasterSpec Divisions. See By Specialty for detailed info.
100% Satisfaction Money-back Guarantee
All of our products and services carry a 100% No-Risk Money Back Guarantee. We make sure you get what you need to have your construction quality control program submittal approved the 1st time.
There's no fine print. Take at look for yourself. See Money-back Guarantee for more information.
Personalized Plans or Instant Download available.
Personalized plans include your company logo, company name and project name and make a very nice, professional presentation.
If you don't mind adding your own company name, logo, and personnel/org. chart, you can purchase the document from our online store with a 10% discount. Here is a link to the online store page.
Not ready to buy? Learn More...
Download Management Plan Sample — and see what you'll get in each section of your construction quality control program. Or, contact us at 410-451-8006 and we'll tell you everything you want to know.
You'll be in good company... see Our Customers for more information.