Quality Control Documents Sample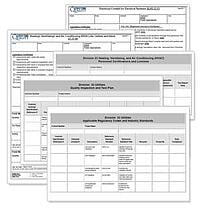 Fill out the form on the right and download your 15 page sampling of construction quality control documents.

Our constuction quality control documents are in MS Word format so you can easily edit them and reuse them over and over.
Plus, all of our product and services carry a 100% Satisfaction Money Back Guarantee.
See pricing and plans for more information.