Subcontractor Specialty Quality Control Plans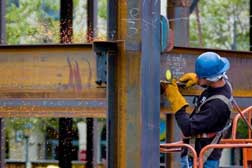 Subcontractor Specialty Plans based on your requirements
Specialty QC Plan Features
Subcontractor Specialty QC Plan Templates include:
Inspection forms by MasterSpec Division
Applicable Codes and Industry Standards
Personnel Certifications
Inspection and Test Code Standards
QC Plan Features
Available for General Construction, USACE-NAVFAC, FTA-DOT, FHWA, DOE, ISO 9001 or ISNetworld requirements
Download Samples Include:
What we do for you
We'll assemble a template based on your contract specifications and personalize it with your company, project, and scopes of work information. See template personalization for more information.
If you need additional help, we can even prepare your submittal for you — 100% Submittal Acceptance Guaranteed. See product offerings product offerings for more information.
Personalized Plans or Instant Download available.
Personalized plans include your company logo, company name and project name and make a very nice, professional presentation.
If you don't mind adding your own company name, logo, and personnel/org. chart, you can purchase the document from our online store with a 10% discount. Here is a link to the online store page.
Learn More
Download samples pages and find out what you will get in each section of your subcontractor quality control plan. Or contact us at 410-451-8006 and we'll tell you everything you need to know.