USACE Contractor Quality Control (CQC) Plans & Manuals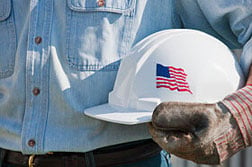 Our USACE Quality Control Plans are based on industry best practices and comply USACE-NAVFAC-AFCESA NASA Quality Control Requirements UFGS 01 45 00.00 20.
Quality Plans, programs, and manuals are available for US Army, Navy, DoD, NASA, and US Air Force construction projects with requirements based on USFG 01 045 02 specs.
Features and Benefits
For Awarded Contracts, MATOC/IDIQ Contracts, and RFPs
Three Phases of Control Policies and Procedures
Including Defineable Features of Work (DFOW) and Military QA/QC terminology through out
Design Quality Controls for Design/Build and Engineering work
USACE-NAVFAC Submittal Compliance Guarantee
Standard Features Include:
Fully-written - No writing required
Use on Multiple Bids/Contract Submittals
Based on your contract and company needs
Personalized with your name, logo & project info.
Compliance to Government, Industry, and/or ISO 9001 construction QA/QC requirements
Expert advice and support
Includes Industry and Trade-Specific Information
100% Submittal Acceptance Guarantee
100% Satisfaction Money-Back Guarantee
Click here for more details...
What We Do for You
We'll assemble a construction quality assurance program to meet your USACE contract specifications and personalize it with your company name, logo, and project information.
If you have very complex or non-standard requirements, we offer customization services. You can have additional writing or customizations added to your plan when needed.
Use for Bids and Contract Submittals
Most of our clients use our construction QA/QC programs and plans for bids and contract submittals. However, our resources are excellent for company-wide quality management system improvements as well.
Industry and Trade-Specific Information
As part of your construction qa qc plan, you'll also get trade-specific inspection forms with checkpoints. Inspection forms are available for 16 MasterSpec Divisions. See By CSI Divisions for more information.
Expert advice and support
You'll get personal service with your USACE construction quality assurance plan. A 30 minute phone/web support session is included to answer your questions or provide help for finishing your submittal.
Personalized Plans or Instant Download available.
Personalized plans include your company logo, company name and project name and make a very nice, professional presentation.
If you don't mind adding your own company name, logo, and personnel/org. chart, you can purchase the document from our online store with a 10% discount. Here is a link to the online store page.
Not Ready to Buy? — Learn More
Download an USACE Quality Control Plan Sample, and see what you'll get in each section of your US Army Corps of Engineers Quality Plan or Manual - Or, contact us at 410-451-8006 and we'll answer all of your questions.
See why hundreds of companies, both large and small, trust us for the QA/QC and safety solutions.