Some of Our Satisfied Customers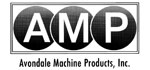 "
We submitted all of our manuals to our customer and I think they were pleased with all the information it contained within. Very professional and precise. All aspects were very well done. We commend you for your work
." -
Bob Willard
, Avondale Machine Products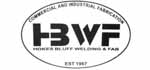 "
We met with two companies and presented our Quality Manual to them...they were very impressed. I changed some of the formats on the quality assurance form to encompass all the different operations we do throughout our shop, but they spoke well of how our Manual was put together and easy to read and understandable. So AT-A-BOY to you for having a good format Ed…Which in turn makes me look good and also my employer Hokes Bluff Welding & Fab. Don't get me wrong, we still have a long way to go but your Plan will really help us get there so much quicker. Thanks Ed, we really appreciate it
." -Scott McDill, Hokes Bluff Welding & Fabrication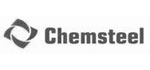 "
I just wanted to take the time to say thanks for providing such a wonderful template for Chemsteel Construction Company. The instructions, formatting, and layout of the template make it extremely efficient to navigate. I have purchased templates in the past that have left us feeling underwhelmed to say the least, this has been an extremely pleasant surprise
." -
Thomas Perko
, Chemsteel Construction Company