USACE Construction Quality Assurance Plans & Manuals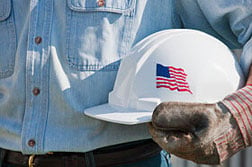 We've developed a set of Construction QA/QC Plans, Manuals, and Forms to comply with the U.S. Naval Facilities Engineering Command (NAVFAC) and the U.S. Army Corps of Engineers (USACE) contractor quality control (CQC) Requirements.
100% Submittal Acceptance Guarantee
Your USACE Quality Assurance Plan will meet USACE-NAVFAC-AFCESA NASA Quality Requirements 01 45 00.00 20 and include a 100% Submittal Acceptance Guarantee.
Features and Benefits include:
For Awarded Contracts, MATOC/IDIQ Contracts, and RFPs
USACE-Navfac Compliance Guarantee
Three Phases of Control Policies and Procedures
Military QA/QC terminology through out - including Defineable Features of Work (DFOW)
Design controls for Design/Build and Engineering work
See a complete list of Standard Features and Benefits

Industry and Trade-Specific Information
A trade-specific information package is also included as part of your USACE QA/QC Plan. Each information package includes a set of inspection forms with checkpoints as well as inspection and testing, applicable code, and personnel qualifications information.
Trade-specific information is available for 16 of the more common MasterSpec Divisions. See By CSI Divisions for more information.
100% Satisfaction Money-Back Guarantee
All of our products and services carry a 100% money-back guarantee. We make sure you get what you need to have your USACE Quality Assurance Plan submittal approved.
There's no fine print. Take at look for yourself. See Money-Back Guarantee for more details.
Personalized Plans or Instant Download available.
Personalized plans include your company logo, company name and project name and make a very nice, professional presentation.
If you don't mind adding your own company name, logo, and personnel/org. chart, you can purchase the document from our online store with a 10% discount. Here is a link to the online store page.
Not Ready to Buy? — Learn More
Download an USACE Quality Assurance Plan Sample, and see what you'll get in each section of your US Army Corps of Engineers Quality Plan or Manual -
Or, contact us at 410-451-8006 and we'll answer all of your questions.
See why hundreds of companies, both large and small, trust us for the QA/QC and safety solutions.