Department of Energy (DOE) Quality Assurance Programs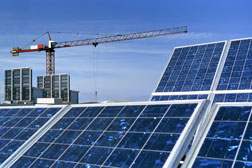 We've developed a comprehensive set of submittal-ready Quality Assurance Program Templates for your Dept. of Energy (DOE) construction projects.
Comply with DOE-specific requirements
Organized around DOE Quality-Related Criteria
Includes all DOE required forms
Guaranteed compliance with all DOE QA requirements
Receive expert support and advice (30 min. phone/web support included)
100% money-back guarantee
Use for Bids and Contract Submittals
Most of our clients use our plans, manuals, forms and expertise for bids and contract submittals — as well as company-wide quality management system improvements.
What we do for you
We'll assemble a template based on your contract specifications and personalize it with your company, project, and scopes of work information. See template personalization for more information.
We can provide additional customization and/or prepare your submittal for you — 100% Submittal Acceptance Guaranteed. See pricing and plans for more information.
Personalized Plans or Instant Download available.
Personalized plans include your company logo, company name and project name and make a very nice, professional presentation.
If you don't mind adding your own company name, logo, and personnel/org. chart, you can purchase the document from our online store with a 10% discount. Here is a link to the online store page.
Learn More
Download a DOE Sample — Don't want to download a sample, contact us at 410-451-8006 and we'll tell you everything you want to know.