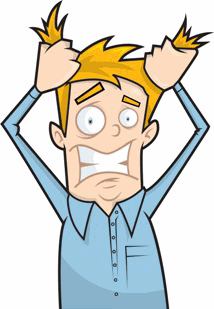 This is the first in a series designed for general contractors to take some of the frustration out of understanding your client's quality assurance and quality control plan requirements.
It's also intended to help you develop a quality plan to meet those requirements.
Here are a few steps to follow:
1. Identify all the quality requirements within your contract
There's usually a quality assurance specifications section in your contract. That's where most of your quality requirements will be.
Also check other sections for "quality assurance" and "submittals" subheadings where your client may list additional requirements. These requirements will be a combination of project-specific, client-specific and industry standard requirements.
2. Know which construction industry quality standards you need to address
There are two widely used construction industry standards for quality:
You can download a copy of the USACE and FTA standards from our website by clicking on the links above.
Both of these construction industry standards are variations of ISO9000 quality standards.
3. Make an action items list of your requirements
Since most contract specifications are in paragraph or narrative form, it will be helpful to break the requirements down into an actionable list. Hint: Just look for the action verbs.
Below, I've highlighted action items by their action verb in FTA industry standard - Element 1: Management Responsibility
"... Management should designate a representative who shall have defined authority and responsibility for ensuring that the quality policy is implemented and maintained. Management should also identify those persons responsible for the quality assurance function and should define in writing the responsibility, authority, and interrelation of those persons."
4. Create a Cross-Reference Table or Checklist for Each Requirement
Next, cross-reference the sections of your quality plan that meet your contract requirements with the requirements you've identified.
This will help you keep all of your contract requirements straight and make sure you address each one in your quality plan submittal.
To see a cross-reference tables of how our quality plans conform to the FTA and USACE requirements, click on the following links:
Cross-Reference Table - FTA Quality Assurance Quality Control Guidelines
Cross-Reference Table - USACE Quality Control Requirements
For some more examples of quality manual, project plan and SOPs that meet contract requirements, look at the Table of Contents and some sample pages from our quality plans.
About the Author - Ed Caldeira is founder of First Time Quality, LLC, specializing in submittal-ready construction QA/QC plan templates and custom quality plans as well as construction quality inspection and punchlist software.