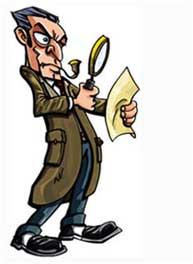 As a construction quality consultant, one trend I'm seeing is that more project owners are asking for construction quality control plans. And, it's clear that this practice is increasing.
Now, not only do you need to produce quality, defect-free work, you also need to formally document your quality practices.
Explaining what you do and the specific ways you'll carry out your quality practices on each project will become part of your project contract. It's no longer good enough to just say that you control quality.
Once only a requirement on government projects, I'm also seeing more and more quality plans required on non-government projects as well (although, it is still more common on government jobs).
In any event, you'll want to be prepared to provide your clients with a well-formulated quality control plan including a quality manual, project plan, standard operating procedures and submittal forms.
Here's a short list of do's and don'ts based on some of the common mistakes I see with quality plan submittals.
Don't appoint a superintendent as your quality manager. Clients want to see independence between the person who is responsible for the overall quality of your work and the person responsible for production.
Do include a separate policy in your quality manual for the preparation of your project quality plan.
Don't forget to include local building codes in your quality plan. They apply even though your client may not have listed them in the contract specifications.
Do provide a cross-reference table between your client's requirements and your submittal. You need to make it easy for your client to see how you meet the contract specifications. This also makes it easy for you to cross check that you have addressed each required element in your contract specifications.
Don't forget to include a standard operating procedure for each submittal form. Often companies will have forms but not the accompanying procedures, which should include the purpose, scope, and references regarding the forms.
Do look for quality-related specifications in all sections of your contract, even sections other than the QA/QC section. Quality-related requirements can be included throughout the contract.
The trend of requiring formal quality plans as part of construction contract submittals is here to stay. Whether you're putting a quality plan submittal together now or will need one in the future, keep these tips in mind and you'll avoid some of the more common problems.
~I'd appreciate hearing your thoughts. Please share your critique / approaches / feedback in comments below.
About the Author - Ed Caldeira is founder of First Time Quality, LLC, specializing in submittal-ready construction QA/QC plan templates and custom quality plans as well as construction quality inspection and punchlist software.