Construction Quality Assurance/Quality Control Blog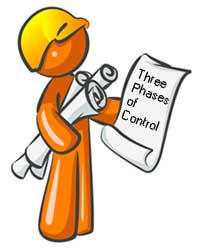 Developed by the U.S. Army Corps of Engineers, the three phases of control are required for all military-related quality control plans and are the core of their Construction Quality Management Systems.

In fact, in addition to the USACE, the Navy Facilities Engineering Command (NAVFAC), the Air Force Civil Engineering Support Facility (AFCESA) and The National Aeronautics and Space Administration (NASA) have all adopted the quality control policies and procedures that make up the Three-Phase Control System.

So what are the three phases of control? As the owner of a construction company, you may already be performing them, but you'll need to explain how in your construction quality control plan.
Read More
Tags: quality control, usace, navfac, military, government, three phases of control